BUILDING ON TRUST – FOR SUCCESSFUL ASSET MANAGEMENT
TECTA INVEST – THE ASSET MANAGER OF VERSICHERUNGSKAMMER
TECTA Invest manages around 50 billion Euros of Versicherungskammer Group`s assets. Based on exactly the same criteria, we also manage assets for selected third-party clients. Investment goals and processes are identical to those of the group itself. This means that the strategies and models we recommend are the ones we apply to our Group's own assets. So when we succeed – you do, and vice versa. All of this is being held under the secure umbrella of one of the largest public institutions in Germany. In a history of more than 200 years, we have not only successfully managed difficult market conditions, but also consistently increased the financial strength and assets under management of the Group.
TECTA Invest. A Versicherungskammer company.
WE MAKE SUCCESS MORE PREDICTABLE
Prior to structuring a portfolio, we need to understand the profile of expectations and restrictions. Within our strategic asset allocation process we face the challenge to put these individual restrictions in context with the current state of the markets. Furthermore we also possess the experience and the neccessary tools when it comes to tactical management or portfolio adjustments. A holisitic risk-return approach and focus on risk management are our key management criteria.
CONTEMPLATING ANY INVEST,
WE EVALUATE ITS RISK/RETURN RATIO
Optimization of the risk/return ratio is our top priority. In managing risks it is essential to identify and quantify them, optimizing the associate returns on this basis.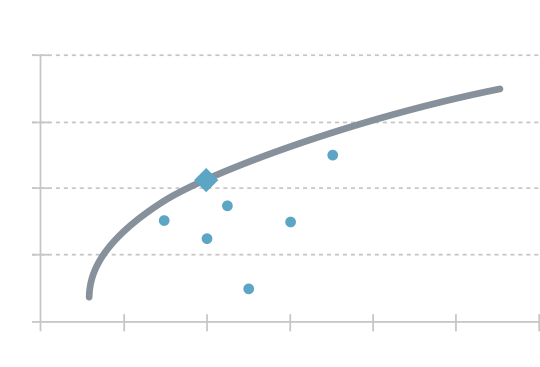 TO US, SUSTAINABILITY IS MUCH MORE THAN A BUZZWORD.
IT'S AN OVERRIDING PRINCIPLE
In its role as the asset manager of the Versicherungskammer, Tecta Invest implements the high sustainablity standards of the Group parent company.
Our customers are the insurance company itself as well as institutional investors, such as selected capital management companies, whom we advise in individual fund segments. When selecting capital management companies, we place significant importance on long-term and stable contractual relationships.
All our contractual parties have committed to the Principles for Responsible Investment (PRI).
How do we incorporate sustainability risks into our investment decisions?
It is our goal to implement sustainable investment strategies that are characterized by a high degree of stability and longevity. Therefore our investment decisions and recommendations are based on identifying long-term developments of the capital markets instead of following the latest short-term trends. We position ourselves accordingly including a strong alignment with our clients's individual needs and requirements with respect to ESG aspects (Environment/Social/Governance). We base our investment decisions on, among other things, sound conclusions from an ESG data analysis, the implementation of the ISS Oekom "Controversial Weapons" exclusion list as well as increased consideration of CO2 benchmarks.
Versicherungskammer is committed to the United Nations Principles for Responsible Investment (PRI). Tecta Invest as asset manager of Versicherungskammer follows these principles.
https://www.unpri.org/pri/what-are-the-principles-for-responsible-investment
For more information on the consideration of sustainability risks when making investment decisions, their inclusion in the remuneration policy, the treatment of adverse sustainability impacts and underlying strategies, please contact our parental company Versicherungskammer here:
IN ORDER TO REACH YOUR TARGET,
YOU NEED A PARTNER YOU CAN RELY ON
Listening — understanding the restrictions and goals is our benchmark for everything. We see it as our duty to apply clearly defined, transparent and disciplined investment processes in which absolute performance takes priority over benchmarking. To bring this approach to success, our responsible portfolio managers cultivate continuous personal contact and dialog with our clients. Enduring legacy of this investment is of immeasurable value to both parties:
Your trust.
ADDRESS
TECTA Invest GmbH
Maximilianstraße 53
80538 Munich, Germany
TELEPHONE & E-MAIL
Telephone | +49 89 21 60-30 05
E-Mail | info@tecta-invest.de
www.tecta-invest.de
PRESS CONTACT
Telephone | +49 89 21 60-30 50
E-Mail | claudia.scheerer@vkb.de
HOW TO FIND US
Our head office is conveniently located in the center of Munich. The headquarters of TECTA Invest is located in the Versicherungskammer building. An external link to Google Maps is available HERE >